No Time To Waste
In this collection it's all about time. Whether it's a small sprocket-wheel or a battery moving the hands of time, each part posseses its own stunning characteristics and unique qualities worth showing off.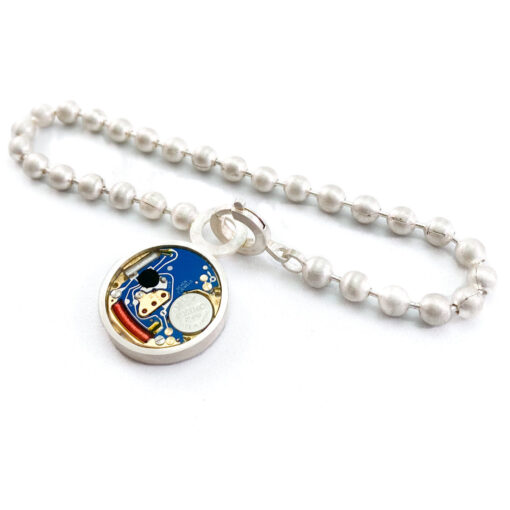 Time is an invaluable treasure that deserves to be cherished. Beneath the face of each timepiece there is magnificent machinery to be found that often impacts our lives more than we are aware of. How beautiful it is when something as elusive as time becomes visible? By reusing the movement and creating timeless jewellery, no time is lost.
All parts used in this collection originate from actual timepieces and are therefore unique. Each new design is protected through a special epoxy coating, that although stopping the movement, shields it from damage and humidity.
A classic woman's watch can easily turn into a cool bracelet worn by men, as can a dated men's timepiece metamorphose into a contemporary ring by adding gemstones.
The collection "No Time To Waste" does not define but redefines unique jewellery that looks great on Any One.
Even if time stops, reclaim it by giving your own timepiece a second life by bespoke design.
Get in touch to discuss the posssibilities for your own watch.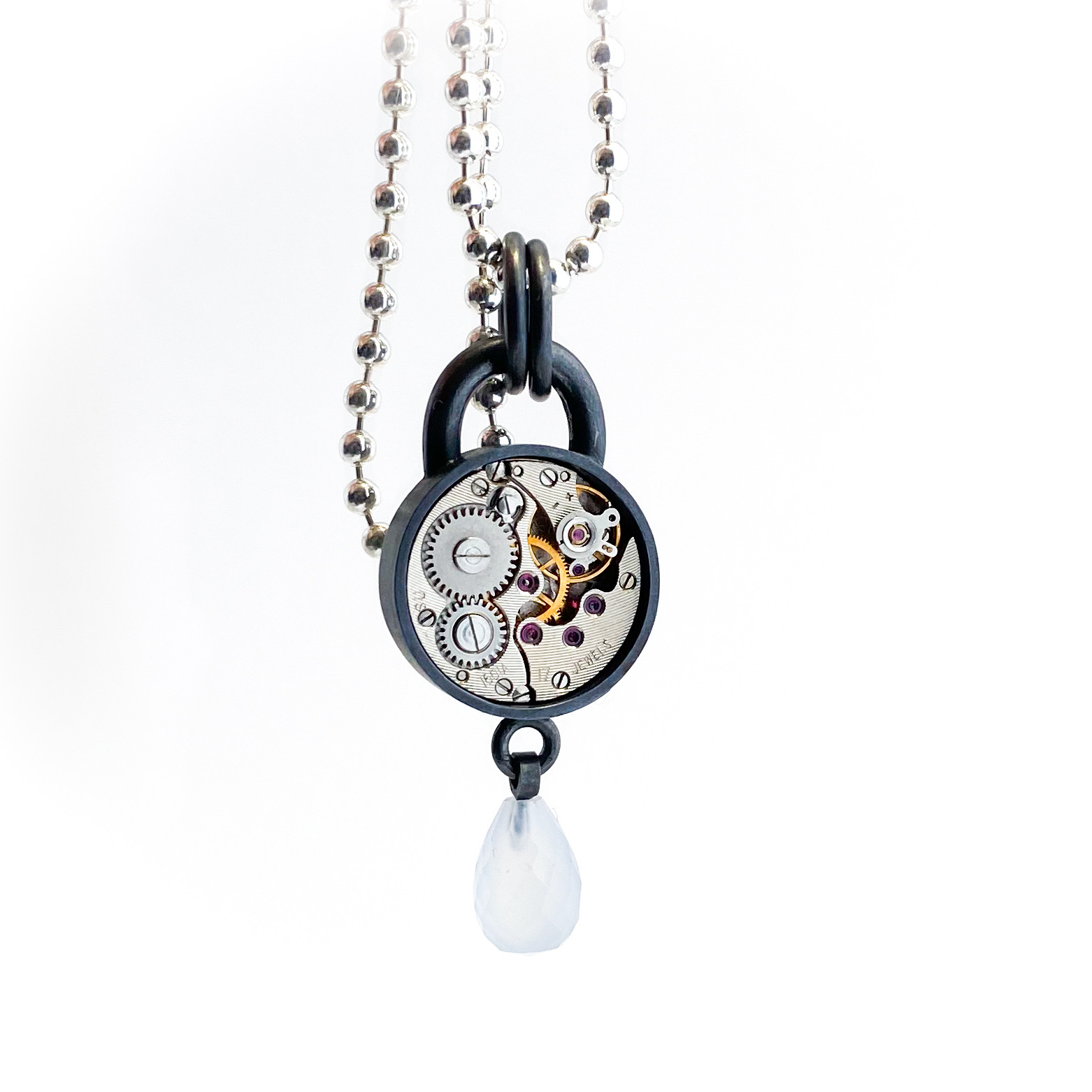 In the shop
Did your eye catch an item that was already sold, or did you spend time staring at a ring not matching the size you need? Don't hesitate to get in touch. It may be possible to recreate that item or possibly a similar piece.
Do you want your own timepiece to become a piece of jewellery?
Or perhaps you are holding on to somewhat dated jewellery that you would like to see customised into a design that better suits you? Please don't hesitate to contact me, I'll be happy to hear your ideas and work with you on creating your very own and very personal piece of jewellery.