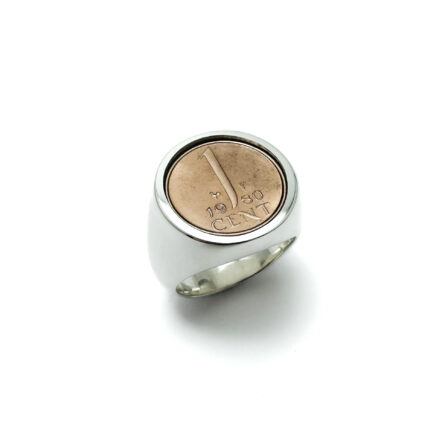 It's about time
Handmade jewellery with a timeless character.
No Time To Waste
Even if time stops, reclaim it by having your own timepiece reinvented for a 'second time around' through bespoke design, your own unique piece of jewellery.
Number One
The jewellery from this unique personalized collection is the perfect gift to yourself or someone who is dear to you.
Who is your "Number One"?
Commissioned work
Instead of keeping the watch of a loved one, or some old coins tucked away in a special drawer, you may consider reviving your memories by fusing that precious keepsake with new shapes and material.
Besides the collections "No Time To Waste" and "Number One" I also work on commission. Please don't hesitate to contact me, I'll be happy to hear your ideas and work with you on creating your very own and personal piece of jewellery.
More about me
Diana van der Wal
I am Diana van der Wal, a creative soul who enjoys music and spending time with friends and family. Rotterdam is the city I am proudly born, raised and based in.
As a true Rotterdam native, I love architecture and the dynamics of the city. These predilections, together with my sobriety, can be found in the modern jewelry I make.
About me